POWERED BY THE COL-LINS NETWORK VIA OUR CSR & INVITE-ONLY PLATFORMS
Our global proprietary products & services are offered via our CSR marketing, media & ecotourism invite-only platforms, providing significant benefits to sponsors, patrons, loyalty clients & partners while also generating global awareness & support for social impact & innovation initiatives.
Horizon Initiatives encompasses a group of CSR & social impact initiatives driven by an alliance of social enterprises (COL Alliance), which utilizes strategic & cross-organizational partnerships and dynamic joint ventures with industry leaders specializing in media, marketing, licensing, film, publishing, sports, fashion, music, education and technology. Horizon Initiatives has expanded to include operations across the globe and partnerships & alliances with top-tier universities; leading research institutes; renowned medical institutions; award-winning film & media production houses; and global marketing & licensing agencies.
COL Alliance is dedicated to achieving sustainable development solutions through the power of ecotourism, social innovation, media for development, arts for humanity and sports for peace by utilizing our combined expertise, experience and relational capital across social innovation, venture philanthropy, tourism, hospitality, marketing, media, research and education.

COL Alliance and Horizon Initiatives share a common ethos & approach: broaden our horizons by embracing creative ideas, engaging in cross-cultural dialogue to gain unique insight, and applying our creativity, knowledge and intercultural appreciation to sustainable development problem-solving.
GLOBAL ALLIANCE & JOINT ADVISORY BOARD
Horizon Initiatives is driven by COL Alliance, a group of social enterprises with a common ethos & approach, and thus, benefits from COL's Keiretsu system. Steered by the COL Leadership Team, Horizon Initiatives benefits from the invaluable advice from the Group's Global Joint Advisory Board from COL Alliance and LINS Institute (COL-LINS), which includes senior faculty, research fellows, consultants and graduates - specializing in Sustainable Development, Natural Resource Management, Social Innovation, Food & Water Security, Leadership Development & Education, Management & Strategy, and Media & Journalism - from top-tier universities: Purdue University, University of Florida, Harper Adams University, Cranfield University, University of Nottingham, University of Reading, Iowa State University, Cornell University, Columbia University, University of Wisconsin, The Wharton School (UPenn.) et al. In addition, our principals, senior consultants and special advisors have served as senior researchers, program leaders and principal investigators on behalf of or in conjunction with international development programs funded & supported by USAID, UN High Commissioner for Refugees, World Food Programme, WHO, Bill & Melinda Gates Foundation, FAO, et al.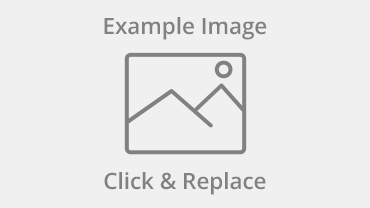 UNIQUE RELATIONAL CAPITAL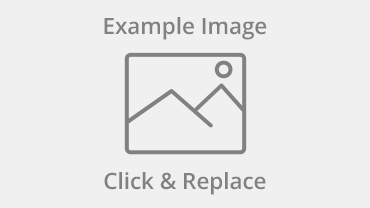 Horizon Initiatives is underpinned by COL's four key divisions: Social Innovation & Venture Philanthropy, Tourism & Hospitality, Marketing & Media and Research & Education. Horizon Initiatives, through dynamic partnerships & alliances, has built unique relational capital in North America, Scandinavia, EU, East Africa, Southern Africa, South America (Brazil & Peru), India and SE Asia. In addition, the Leadership Team has built unique relational capital over two decades with our long-standing partners: the Endeavor Network including IMG, WME, and the Endeavor Foundation | UNICEF partnership. More recently, the Leadership Team has developed partnerships & alliances with industry leaders through organic and bolt-on strategies.
COMBINED EXPERIENCE OF LEADERSHIP TEAM & ADVISORY BOARD
350-plus years advising and/or overseeing operations on behalf of (or in conjunction with) International Financial Services Centre, Lloyd's of London, IDA Ireland, Irish Funds Industry Association, European Union, USAID, IMF, WHO, FAO, Bill & Melinda Gates Foundation, Michael & Susan Dell Foundation, UK Department of International Development, UN High Commissioner for Refugees, NATO, Doctors without Borders, Save the Children, CGIAR, GTCI, Smithsonian Channel, BBC, Sky, ESPN International, Star (Asia), Havas Creative, IPG, IMG, WME...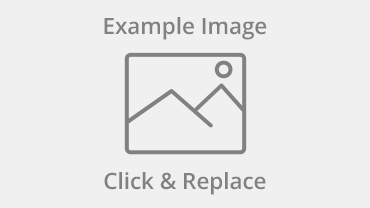 Want to know more?
Get in touch with us today.
GLOBAL MEDIA, MARKETING & SPONSORSHIP INITIATIVES
MEDIA PROPERTIES, ADVERTISING PLATFORMS & SPECIAL EVENTS
Cross-Platform Media & Marketing Campaigns: Sports | Performing Arts | Fashion | Film | Literature

Multi-Genre Documentaries: Factual | Adventure | Sports | Arts | Science | Business | History | Wildlife
Short-form Branded Content: Veteran Production/Post Production Crew: RTE | BBC | CNN | Nat Geo

CSR-focused Branded Content: Humanitarian / Conservation Programs | Wildlife Projects

Independent Films: Biographical | Historical Drama | Sports / Docudrama
Reality TV Content: Business | Travel | Adventure | Wildlife | Sports | Arts

Special Events: Sports (Golf | Tennis | Soccer | Sailing) | Performing Arts | Gala / Awards | Literature | Film

Advertiser-Funded Programming: Sports | Performing Arts | Awards | *News Magazine Programs

*News Magazine Programs + Studio Roundtable Panel Segments produced/directed by veteran media team and moderated/steered by world-renowned journalists (CNN, BBC, Al Jazeera English, etc.) plus distinguished contributors/panelists from top-tier Universities, Intl. NGOs, State Agencies, Industry-Leaders and Sports, Arts & Media Personalities.
EXPERIMENTAL ECOTOURISM & CSR HOSPITALITY INITIATIVES
CORPORATE RETREATS & ADVENTURE/GOODWILL TOURS

CSR Sports & Team Building Challenges: Trekking | Cycling | Whitewater Rafting | Soccer | Tennis | Golf

Sports Outings: Pro-Am Events | World-class Stadia & Arena | World-renowned Coaching
Corporate Retreats: Professional Training | Executive Coaching | Team Building Exercises
Private Safaris: Off-Road | Cycling | Canoeing | Horseback | Underwater | Hot Air Balloon | Light Aircraft

Goodwill Tours: Grassroots Projects | Humanitarian/Conservation Pgms | Sustainable Tourism Initiatives
Tailor-Made & Ecotourism Adventures: Themed Adventures | Curated Art & History Tours | Guided Cultural Immersion Experiences | Gala Dinners | Special Guides (Tribal Chiefs, Professors & NGO Leaders) | Special Guests (Sports, Arts & Media Personalities) | Special Team Members (Security, Logistics & Health Experts)

Fitness & Wellness Extensions with World-class Instructors: Pilates | Yoga | Dance | Tennis | Golf | Sailing
Photography & Film Tutorials & Workshops: National Geographic / Open Shutter Professionals
Elevation Hybrid Challenges: Trekking | Cycling | Whitewater Rafting
Adventure Photography Tour Albums/Cinematography Films: National Geographic/Open Shutter Teams
MODULE-BASED EDUCATION + EXPERIENTIAL LEARNING INITIATIVES:
Customized Program Delivery for SMEs & Foundations: On-line | On-Location | On-Campus

Flagship Program Integrating: Module-Based Courses | Seminars | Capstones

Customized Program Delivery for Large Corps & NGOs: On-line | On-Location | On-Campus
Professional Training: Leadership Development | Executive Coaching | Team Building

Global Management Courses: CSR | Project | Change | Risk | Performance | Supply-Chain | Value-Chain

Global Innovation Courses: Sustainable Development | Agri/Eco-Tech | Renewables | Entrepreneurship

Global Strategy Courses: Media Relation | Branding | Pro Poor / Public / Environmental Policy | Growth
Customized Program Delivery for Young Adults: On-line | On-Location | On-Campus
Service-Based Learning: Science, Arts & Sports Academy for Development & Peace
Youth Leadership: Camps | Seminars | Programs | Challenges | Capstones

Placement & Career Advancement Opportunities: COL-LINS Network | MLD Team Partners

Research Projects & Labs: Analysis Modules | Field Trips | Social Enterprise Incubators | Capstone Projects | Social Innovation Accelerators | Social Impact Challenges
Guest Speakers / Lecture Series: World-renowned Entrepreneurs, Expert Practitioners, Sports & Arts Personalities, Media & Tech Pioneers, Filmmakers, NGO Leaders, Venture Philanthropists, Academics, etc.

Special Events & Fora: Sports | Performing Arts | Galas | Film Screenings
STRATEGIC MANAGEMENT + SOCIAL INNOVATION INITIATIVES
Global Multi-Campus & Social Innovation Park Initiative:
Partnerships + Alliances: Top-Tier Universities, Intl. NGOs & Industry Leaders
Vision + Strategy: Acquire & Transition Multi-Purpose Property (Asset-based PE Real Estate Security/IRR)
International Sports, Science & Arts Academy Multi-Campus Initiative:
Partnerships + Alliances: Sports Management, Academy Business, Performing Arts & Academic Experts
Vision + Strategy: Acquire & Transition Hotel & Leisure facilities (Asset-based PE Real Estate Security/IRR)
Ag. Food & Beverage Development & Licensing/Branding Initiative:
Partnerships + Alliances: Ag. Science, Precision Farming, Agri-Tech & Brewing Science Experts
Vision + Strategy: Product Design (Consultation Strategy). Product Development (Small Craft/Fair Trade). Marketing (Flagship Model, Global Media Promotional Tie-ins & Licensing Strategy).
Social Innovation & Sustainable Development Filmmaking for Change Initiative:
Partnerships + Alliances: Award-winning Film Crews & Sustainable Development Experts

Vision + Strategy: Generate Global Visibility for Sponsors/Partners + Global Awareness for Featured NGOs
Sustainable Energy (Solar, Wind & Waste to Energy) Farms & Facilities Initiative:

Partnerships + Alliances: Sustainable Energy Development Experts & Industry Leaders
Vision + Strategy: Bolt-On Acquisition Strategy as part of larger PE Real Estate Portfolio